Welcome To St. John's Church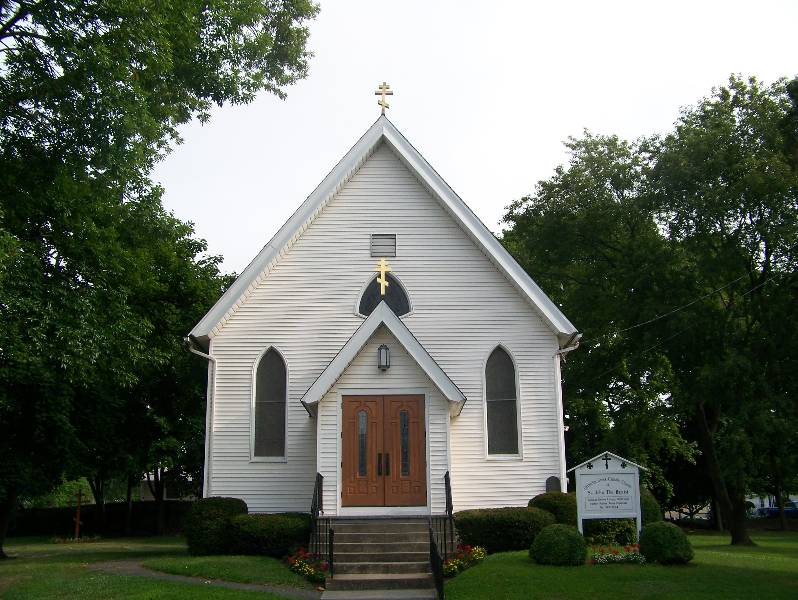 Welcome to Saint John The Baptist Orthodox Christian Church. We are glad you found our website! We are a Christ centered church who loves to have visitors. Whether you are a Christian or not, you are welcome to join us anytime.
You are welcome to visit during one of our services or you can contact us to schedule a visit at a different time. Our priest loves to meet with visitors and we also offer tours of the church.
Through this web site, we are pleased to be able to introduce you to the worship and fellowship as it is expressed in the life of our Parish. If you are a new member of our parish, or are considering membership, these web pages will acquaint you with what our parish offers. We hope you will consider paying us a visit and joining us for worship. Learn More ...
---
Parish News

Monday, October 01, 2018
The Church New Year has begun and parish life is back into full swing as we enter into the season of Autumn.

I am pleased that the recent holy days of the Nativity of the Mother of God and the Exaltation of the Holy Cross were well attended. Church School has begun and we have resumed our weekly Bible Study. All of this of course with preparations for our Annual Slavic Food Fest taking place, our annual picnic and our ongoing outreach work at the Lord's Kitchen.

Bishop Gregory has often reminded us that it is important that we be active Orthodox Christians in both our spiritual lives and in the lives of our parish community. The world needs us to be light and salt, to help others navigate the stormy seas of life.
Friday, September 14, 2018
On the weekend of September 8-9, 2018, His Grace, Bishop Gregory traveled to St. John The Baptist Orthodox Church in Stratford, CT (Broadbridge Avenue) to lead the parish in the celebration of the Twenty-Fifth Anniversary of Ordination to the Holy Priesthood of their Pastor, the Very Rev. Protopresbyter Peter Paprosk..The parishioners were delighted to welcome His Grace, Bishop Gregory for his second visit to parish. His Grace presided over Great Vespers on Saturday evening and celebrated his first Hierarchical Liturgy in the parish on Sunday Morning. His Grace was welcomed prior to Divine Liturgy with the traditional gifts of bread and salt by Parish Council President William Bilcheck, and was greeted by Fr. Peter and presented with the parish hand cross.
---
Diocesan News

Parish Life

NEW!!! - Parish Revitalization Survey Form
Worship

Vespers: Saturdays 5:00 pm
Eve of Great Feasts 7:00 pm
Liturgy: Sundays and Feast Days 9:00 am
Moleben to St. Nectarios:
Second Tues of The Month 7:00pm
Akathists & Other Services:
As Scheduled. Consult Church Bulletin
Coming Events

Pagachi Workshop
Oct 20 9 am
Great Vespers
Oct 20 5 pm
Divine Liturgy
Oct 21 9 am
Church School
Oct 21 10:45 am
Liturgy Repose Vasil & Mary Petrik
Oct 25 9 am
Great Vespers
Oct 27 5 pm
Divine Liturgy - Panachida Rep. Wilma Wargo
Oct 28 9 am
Church School
Oct 28 10:45 am
Divine Liturgy - Repose John & Anna Mihaly - Cambridge Manor
Nov 2 10 am
Divine Liturgy - Panachida Rep. Michael Lomme
Nov 4 9 am
Church School
Nov 4 10:45 am
Liturgy Repose - Helen Sedlar
Nov 6
Divine Liturgy - Kraynak Family
Nov 10 9 am
Prayer Corner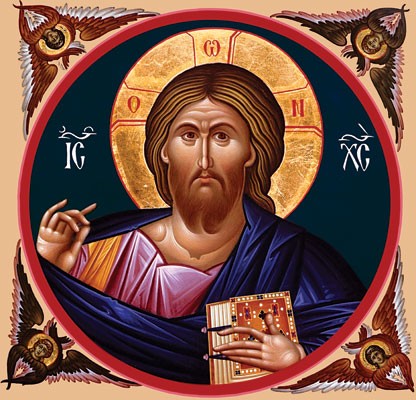 Saints Feasts and Readings
For
Visit the Prayer Corner for daily readings, hymns, a monthly calendar of saints/feasts and more.
Latest Photos

---
Featured Video


Most Recent Divine Liturgy From
Christ The Saviour Orthodox
Cathedral of Johnstown, PA
The Liturgy

"We knew not whether we were in heaven or on earth, for surely there is no such splendor or beauty anywhere on earth. We cannot describe it to you; we only know that God dwells there among men and that their Service surpasses the worship of all other places..." In the latter part of the tenth century, Vladimir the Prince of Kiev sent envoys to various Christian centers to study their form of worship. These are the words...
Read More >>>