Welcome To St. John's Church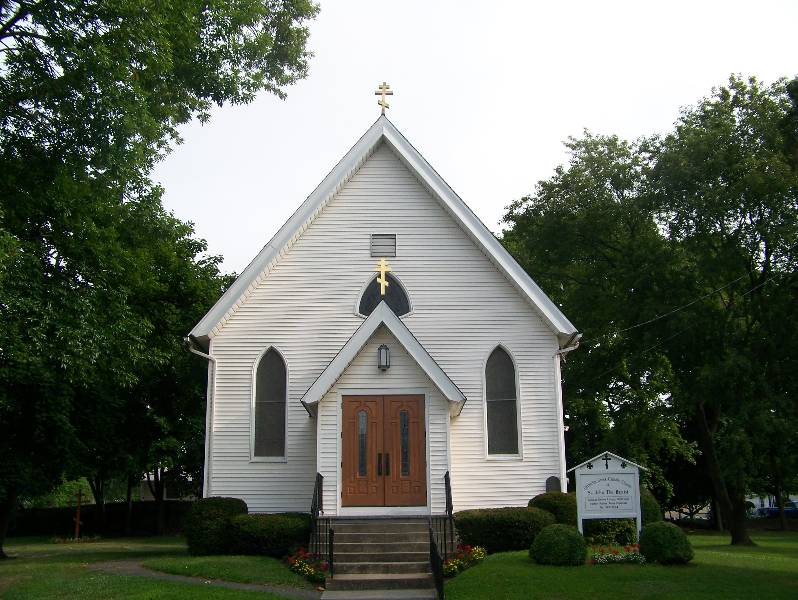 Welcome to Saint John The Baptist Orthodox Christian Church. We are glad you found our website! We are a Christ centered church who loves to have visitors. Whether you are a Christian or not, you are welcome to join us anytime.
You are welcome to visit during one of our services or you can contact us to schedule a visit at a different time. Our priest loves to meet with visitors and we also offer tours of the church.
Through this web site, we are pleased to be able to introduce you to the worship and fellowship as it is expressed in the life of our Parish. If you are a new member of our parish, or are considering membership, these web pages will acquaint you with what our parish offers. We hope you will consider paying us a visit and joining us for worship. Learn More ...
---
Parish News

Saturday, November 18, 2017
This year our Annual Christmas Outreach Project will assist the needy of Stratford. It involves the following:

1. Providing personal care items for the needy of Stratford.
2. Preparing a Festive Christmas Dinner at the Lord's Kitchen on Wednesday Dec 20th.
3. Assisting a needy family in the Greater Stratford Community.

To participate, please select one or more items you would like to donate from the Online Giving Tree (Link is Found on Parish Website Home Page) With the exception of certain items of prepared food we are asking for cash donations of varying amounts to cover the personal care items which the Church has already bought in bulk at an incredible savings, the meal ingredients, and the family assistance.

Please make payment on Sundays at Church or mail checks payable to St. John The Baptist Orthodox Church, 1240 Broadbridge Avenue, Stratford, CT 06615. Attention: Christmas Outreach.

Please be generous. Contact Fr. Peter with any questions at priest@sjoc.org or 203-260-0423
Wednesday, November 15, 2017
It is hard to believe that Autumn has arrived and later this month, we will be celebrating Thanksgiving with our families around our tables.

This month (November 21) we celebrate the feast of the Archangel Michael and the Bodiless Powers of Heaven. It is a beautiful feast that reminds us of the ministry of angels within the life of the Church.

We live in what some may pessimistically describe as dark days. Yes we are faced with unprecedented conflict in the world, with the threat of nuclear war and a looming health care crisis
---
Diocesan News

Parish Life

Worship

Vespers: Saturdays 5:00 pm
Eve of Great Feasts 7:00 pm
Liturgy: Sundays and Feast Days 9:00 am
Moleben to St. Nectarios:
Second Tues of The Month 7:00pm
Akathists & Other Services:
As Scheduled. Consult Church Bulletin
Coming Events

Christmas Bread & Pastry Roll Pickup.
Dec 16 11 am
Great Vespers
Dec 16 5 pm
Divine Liturgy
Dec 17 10 am
St Nicholas Brunch
Dec 17 11:30 am
Great Vespers St Nicholas at St John's Bridgeport
Dec 18 7 pm
Divine Liturgy - St Nicholas - St John's Bridgeport
Dec 19 9 am
Teen Catechism Class
Dec 19 7 pm
Christmas Meal at The Lord's Kitchen
Dec 20 4 pm
Great Vespers
Dec 23 5 pm
Divine Liturgy
Dec 24 9 am
Church School
Dec 24 10:45 am
Teen Catechism Class
Dec 26 7 pm
Adult Scripture Study
Dec 27 7 pm
Great Vespers
Dec 30 5 pm
Divine Liturgy
Dec 31 9 am
Prayer Corner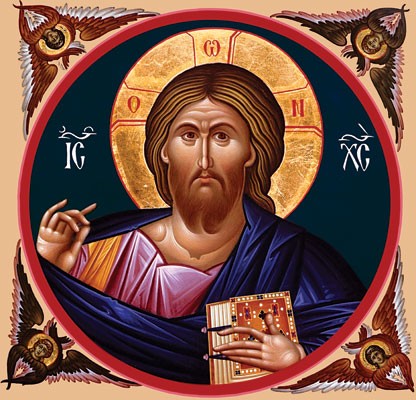 Saints Feasts and Readings
For
Visit the Prayer Corner for daily readings, hymns, a monthly calendar of saints/feasts and more.
Latest Photos

---
Featured Video


Most Recent Divine Liturgy From
Christ The Saviour Orthodox
Cathedral of Johnstown, PA
The Liturgy

"We knew not whether we were in heaven or on earth, for surely there is no such splendor or beauty anywhere on earth. We cannot describe it to you; we only know that God dwells there among men and that their Service surpasses the worship of all other places..." In the latter part of the tenth century, Vladimir the Prince of Kiev sent envoys to various Christian centers to study their form of worship. These are the words...
Read More >>>