Welcome To St. John's Church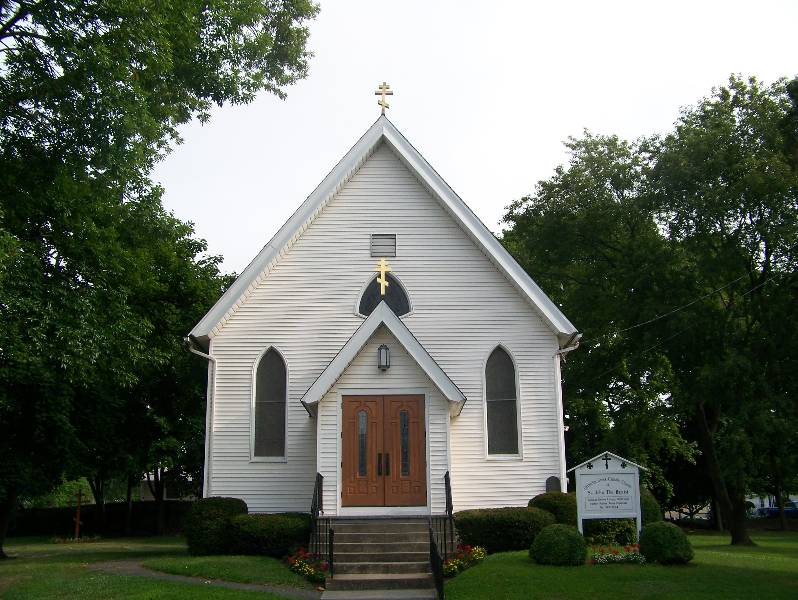 Welcome to Saint John The Baptist Orthodox Christian Church. We are glad you found our website! We are a Christ centered church who loves to have visitors. Whether you are a Christian or not, you are welcome to join us anytime.
You are welcome to visit during one of our services or you can contact us to schedule a visit at a different time. Our priest loves to meet with visitors and we also offer tours of the church.
Through this web site, we are pleased to be able to introduce you to the worship and fellowship as it is expressed in the life of our Parish. If you are a new member of our parish, or are considering membership, these web pages will acquaint you with what our parish offers. We hope you will consider paying us a visit and joining us for worship. Learn More ...
---
Parish News

Wednesday, May 23, 2018
It is hard to believe that we are already celebrating the Great Feast of Pentecost! It seems like we just celebrated Pascha!

It is my prayer that the Grace of the Holy Spirit, which has once again been renewed within us on this feast, will help us to grow in faith, hope and love.

May the gifts of the Holy Spirit, "…love, joy, peace, forbearance, kindness, goodness, faithfulness, gentleness and self-control," take firm root within our souls, so that we may be living icons of our Risen Lord of Glory.
Sunday, April 01, 2018
It is hard to believe that the Lenten Season has come to a close and that we have now embarked on the final leg of our journey to Pascha, that of Passion (Holy) Week!

It has been quite a journey! With all of the joys and struggles, that one normallyencounters during the Fast, we also dealt with two nor'easters in a row which forced us to reschedule our Presanctified Liturgy and cancel our adult education.

None the less, I have been pleased by the peaceful spirit which has permeated our parish life during Great Lent. I have seen in the calm demeanor of so many of you the fruits of the three pillars of Lent at work in your lives, that of Prayer, Fasting and Good Works
---
Diocesan News

Parish Life

NEW!!! - Parish Revitalization Survey Form - To Be Returned By May 31st
Worship

Vespers: Saturdays 5:00 pm
Eve of Great Feasts 7:00 pm
Liturgy: Sundays and Feast Days 9:00 am
Moleben to St. Nectarios:
Second Tues of The Month 7:00pm
Akathists & Other Services:
As Scheduled. Consult Church Bulletin
Coming Events

Divine Liturgy at St. John's Church, Mill Hill Ave or Silver Lane
Jun 24 9 am
Great Vespers
Jun 30 5 pm
Divine Liturgy
Jul 1 9 am
Adult Education
Jul 4 7 pm
Divine Liturgy
Jul 8 9 am
Moleben To St. Nectarios
Jul 10 7 pm
Adult Education
Jul 11 7 pm
Great Vespers
Jul 14 5 pm
Divine Liturgy
Jul 15 9 am
Adult Education
Jul 18 7 pm
Great Vespers
Jul 21 5 pm
Divine Liturgy
Jul 22 9 am
Great Vespers
Jul 28 5 pm
Prayer Corner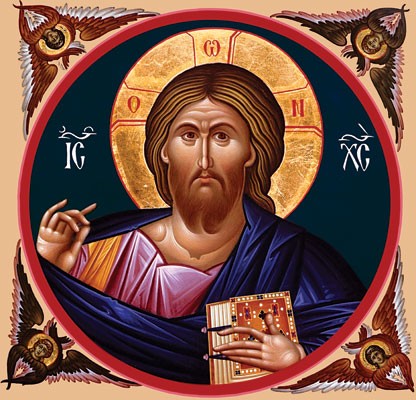 Saints Feasts and Readings
For
Visit the Prayer Corner for daily readings, hymns, a monthly calendar of saints/feasts and more.
Latest Photos

---
Featured Video


Most Recent Divine Liturgy From
Christ The Saviour Orthodox
Cathedral of Johnstown, PA
The Liturgy

"We knew not whether we were in heaven or on earth, for surely there is no such splendor or beauty anywhere on earth. We cannot describe it to you; we only know that God dwells there among men and that their Service surpasses the worship of all other places..." In the latter part of the tenth century, Vladimir the Prince of Kiev sent envoys to various Christian centers to study their form of worship. These are the words...
Read More >>>